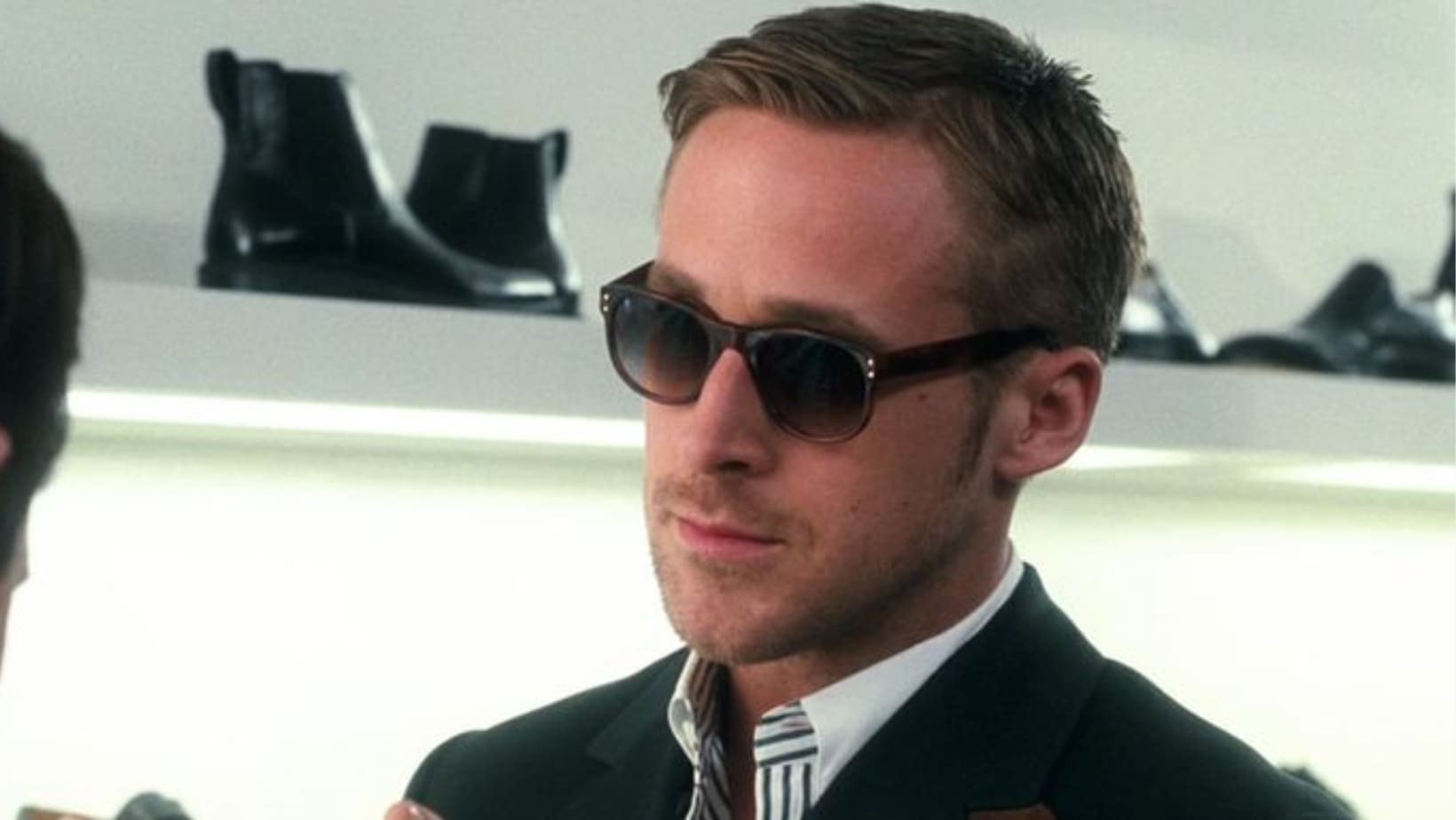 10 Iconic Men's Sunglasses found in Movies and in Bril

2023: "In with the olD"
Retro is back and looking better than ever! Oversized 70s style frames, especially Aviators and round lenses, are making a strong comeback this year. If you're unsure what sunglasses to shop this season, here's a list of 10 iconic men's sunglasses from movies and their Bril counterparts.
1. tHE WOLF OF WALLSTREET
LEONARDO DICAPRIO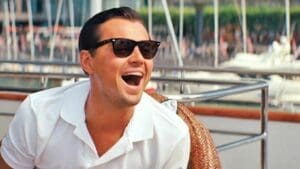 In The Wolf of Wallstreet, DiCaprio's character is filthy rich and focussed on projecting an image of success. The sunglasses he wears has to suit that image. Ray Ban's Wayfarer have featured in multiple films for good reason – they are simple and fashionable at the same time.
Great News! You can get the actual sunglasses from The Wolf of Wallstreet at Bril because we also sell Ray Ban frames. Visit your nearest branch and enquire about the Ray Ban – Wayfarer 2140. Best for round and oval faces. Available in prescription and with tinted lenses.
2. Crazy, STUPID, LOVE
rYAN GOSLING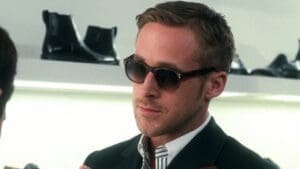 In Crazy, Stupid, Love Gosling's character is the most desirable man, who can get any woman he wants. A vital aspect of his appeal is how he dresses and carries himself. His sunglasses are trendy yet traditional which communicates that he is confident enough to not have to follow trends, but current enough to still not wear something that's out of style.
The Bril Premium frames are made with the best available materials, meaning that these frames are made to last. The Avontuur frame is a timeless design, tortoiseshell Acetate made to fit most men's face shapes – especially if you have a square or oval face.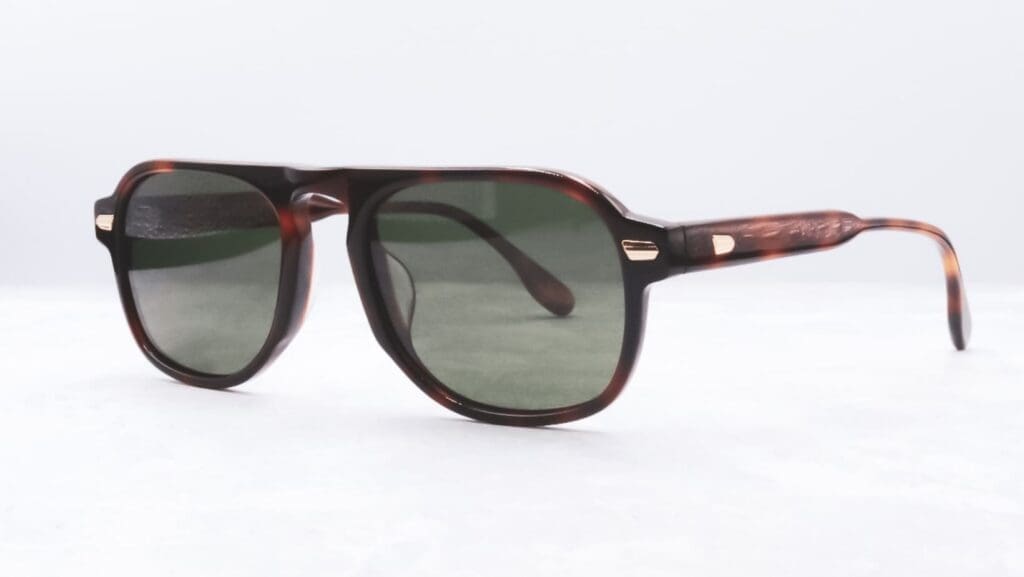 3. Top Gun
Tom Cruise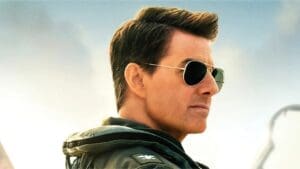 Tom Cruise was a heartthrob in the 90s for one reason: Aviators! When you think of the Top Gun movie, the fist image it evokes is that of Tom Cruise wearing his fighter-pilot uniform and a pair of classic Aviator shades. The Aitsa Premium frame is the classic metal aviator frame – a timeless design. Metal frame aviators look good on all men's face shapes and as Aitsa is a Premium frame, you know it is made to last.
4. Spectre
Daniel Craig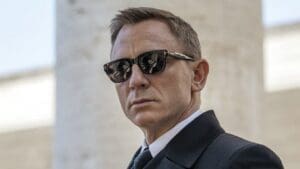 James Bond is a sex icon and his incarnations have been fashion goals for decades. The Daniel Craig 007 character is more rugged than the previous renditions. His sunglasses simultaneously compliments his features as a strong as and as an attractive man.
The Bril Schattig, just like Daniel Craig's sunglasses in Spectre, is a uniquely shaped frame; a statement piece that still goes with everything. This is a great multifunctional every-day frame that also works with more formal attire. This frame fits most faces, especially square and oval.
5. Django Unchained
Jamie Foxx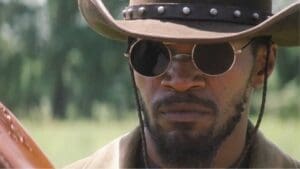 In Django Unchained, the peak of Django's character growth is signified by him putting on the late friend's sunglasses. Here, the saved becomes the saviour. He leads a revolution wearing these iconic shades. A great pair of round sunglasses communicate confidence and charisma. Jamie Foxx is not only memorable for how well he acts in the film, but also for how good we looks.
The Bril Premium Filosoof frame is something different. A textured nose and temples with perfectly round lenses. A sophisticated frame made to stand out. Round frames fit square, heart, and diamond shaped faces.
6. Don't worry darling
harry styles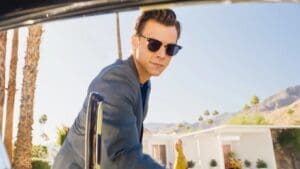 Harry Styles' new movie Don't Worry Darling did not receive great ratings for its story, but the styling in this film received top praise. Harry Styles in a suit and a pair of clubmaster shades is the pinnacle of chic. The Bril Premium Dean – appropriately named after the late classic film icon James Dean, is an undeniably stylish pair of clubmaster sunglasses. Clubmaster frames fit oval and triangle face shapes.
7. Extraction
Chris Hemsworth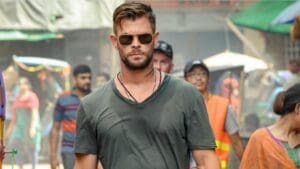 In the film, Extraction, Hemsworth wears a pair of rectangle metal frame sunglasses. A simple no-nonsense design that clearly means business. The Bril Premium Fortin II is a hybrid aviator-rectangle metal frame. This frame fits oval, round, heart and triangle face shapes.
8. Public Enemies
Johnny Depp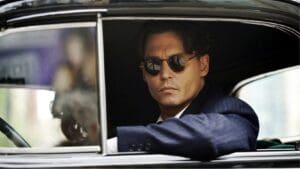 In Public Enemies Johnny Depp plays an attractive bank robber in the 1930s. He sports a pair of round lenses in a round clubmaster frame. Similarly the Bril Premium Sprightly frame is a round and clubmaster hybrid. These frames fit heart, diamond and square face shapes.
9. Scarface
Al Pacino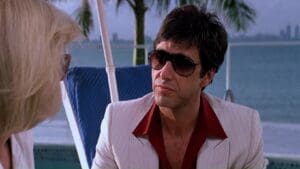 The award-winning 1983 film Scarface focuses on a powerful druglord portrayed by Al Pacino. His square frame is unique in the film and emphasises his distinctive persona. The thick and rugged frame communicates that he means business.
The Bril Premium Edith is one of a kind, a frame that won't blend into the background. The hard lines and defined shape draws attention. These frames are iconic and undeniably masculine. Rectangle frames fit oval, round, heart, and triangle face shapes.
10. Oceans 11 & Oceans 12
George Clooney
Clooney wears a pair of oval sunglasses in the Oceans movies. His character gets to the point, and similarly, his sunglasses are firm, simple, and looks really good on him. If this shape fits your face it is a great investment. This Oakley Wrap frame pair of sunglasses closely resemble Clooney's oval sunglasses. As Oakleys, you can rest assured that these are more durable. Wrap frames fit all face shapes and oval wrap frames, like these, look particularly well on a diamond shaped face. These frames are also available in different colours and the lenses are available in a variety of coloured tints.
Written by Moné Erasmus