The story of Bril is not unlike any other story: we have a daring hero, a brilliant heroine, two goofy animal sidekicks, and it plays out in over three acts.
ACT 1: THE JUNGLE OF GEORGE
The year is 2008 and Werner Fourie (spoilers: he's the hero), has just obtained his optometry license and joins a private practice in George. Now, Werner is innovative and loves change – in fact, he needs it. Unfortunately his first job has a static environment that drains the best parts of him. Time for change. After a cordial separation from his first job and the unplanned "holiday" that comes with being unemployed, Werner decides to take the leap and start his own business. With the help and backing from family, friends and fools, he opens a quaint optometry practice under a nightclub in George.
It is the best of times, it is the worst of times – as is the case with any new venture. While it is all starting to go according to plan, in comes a curveball: enter the Pretorius from Pretoria…
ACT 2: THE PRET'ORIUS FROM PRET'ORIA
Picture it: a Pretoria girl far from home. It's been about four months since Natasha moved to George (what's that? A new character? So mysterious). She's still finding her feet and sorting out boring admin – the joys of making a new city your home. On this particular day Natasha has the exciting task of going to the bank – a seemingly redundant task that will change more than one life…
– Back to our hero.
On a totally unrelated note (wink-wink), Werner's business is growing and with it comes more admin, so he heads to the bank. It is here, on a totally ordinary day, that he meets Natasha Pretorius (who won't remain a "Pretorius" for much longer). They fall in love and all that but then, just as things start to become really serious, Natasha gets an opportunity to go to Amsterdam for a year.
They long distance and while she is away Werner hears of an exciting new opportunity to purchase a practice in Alberton. "Well," Werner says to himself, "two eyes are better than one so just think how much better two eye-practices will be." With that flawless logic he takes on the new practice, moves to Alberton, and hires an optometrist to run his branch in George. He soon learns just how demanding the city can be and opts to rather sell the George practice – I guess one really well functioning eye is enough.
Back to miss Pretoria-girl. After spending the year in Amsterdam – and boy, what a year! – Natasha joins Werner and starts her journey in the eye care industry. Fast forward five years and three new practices later. Natasha proves to be just as hot-footed as Werner and decides that they have spent enough time in Alberton. Time to move.
ACT 3: THE PEARL OF PAARL
Another day, another place, another adventure. Natasha, Werner and their dogs Bekker Blaf and Pepe( the goofy animal sidekicks as promised) decide on Paarl. By now Werner has successfully founded four optometry practices and he has a feeling that his fifth one could be something special. For that, it needs to be different. Natasha and Werner brainstorm and at once it hits them like a wave: they are Afrikaans, Paarl is an Afrikaans city, why not open an authentically Afrikaans practice?
The idea of Bril is conceived, a mere grain of sand in an ocean of eye care. Bril is a short name, easy to remember and even easier for his prospective clients (with presumably poor eyesight) to read. The business gains traction and, although Afrikaans is part of the brand's identity, clients of all vernaculars are drawn to the punny new optometrist in town. Werner and Natasha decide to make Bril a personal expression – a place that reflects their own views. He values happiness and
honesty, and Natasha values loyalty and going the extra mile. These become Bril's four core values. He makes Bril yellow, the colour of joy, and she brings light and colour into his store. Natasha looks after the employees' wellbeing and introduces a drink-at-the-door policy to make clients feel more at home when they enter the store. Werner injects his own punny sense of humour into the brand and does not shy away from laughing at himself. Finally, they add a lot of heart. They start a charity in their local community and use the profits from Bril to fund free eye exams and discounted glasses for people in need.
As Bril grows into a franchise – with branches in Stellenbosch, Val de Vie, Pretoria, and George, Werner and Natasha still ask themselves where they can improve and do things different. Their openminded approach to change is the key to Bril's success. Quirky, punny, exciting and genuinely caring. Bril's future looks more than bright, it shines a yellow-gold.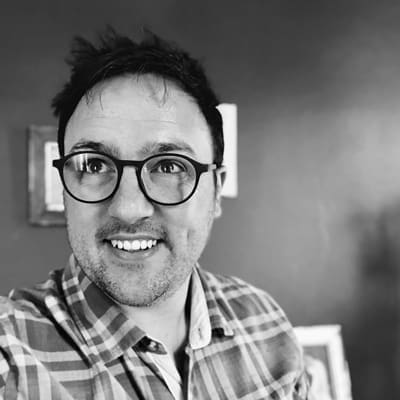 Werner Fourie
Founder & Optometrist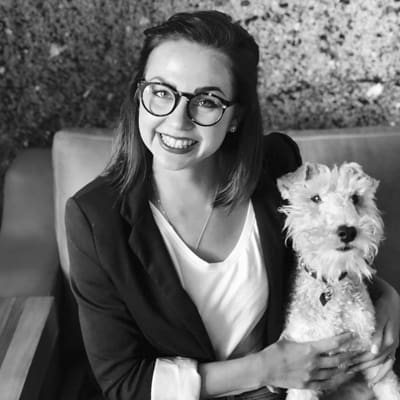 Natasha Fourie
Group Manager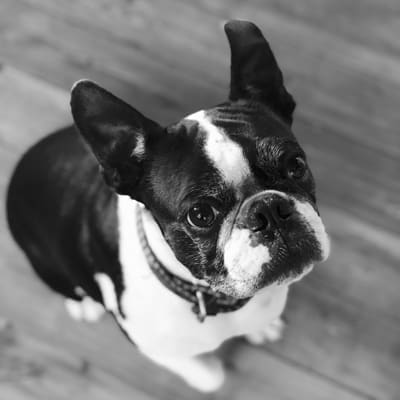 Bekker Blaf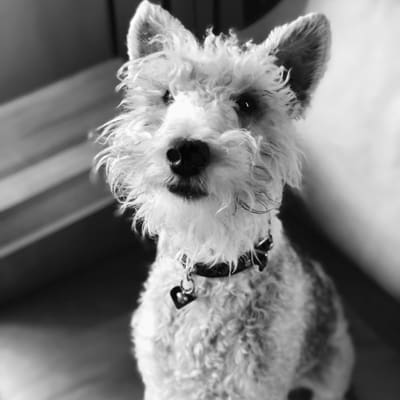 Pepe